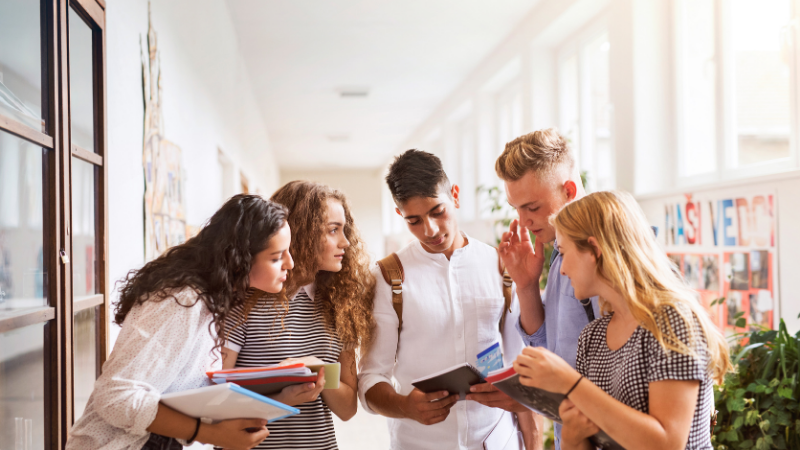 Applying to college takes so many steps. It's no wonder that families sometimes get lost. The good news is: you can get back on the right path and catch up fairly easily if you follow a good timeline!
Let's Get Started
There are lots of online resources to help college-bound families. But surfing the web for these resources can be stress inducing. Here's a month by month timeline for juniors and seniors that covers what tasks should be accomplished when. Each applicant will have their own specific tasks they can keep track of easily by using an application task manager. DON'T WORRY if you're behind, you can catch up! We promise.
September / JUNIOR YEAR
Start developing your college shortlist. Quick Tips:
Write down all the names of the colleges you're interested in. Your list can have as many schools as you want on it.
Select a wide range of schools you would be happy to attend NOT just a handful of dream schools.
Categorize your list by reach, target and safety schools.
Use online tools and seek out adults and older students who have gone through or are going through the college process for advice.
Research schools for honors programs, campus size, cost of attendance and other affordability information.
Don't listen to idle gossip about certain schools. Do your own research!
Revise this list throughout the year, adding new schools that interest you and removing schools that don't appeal anymore.
Have a family conversation about how to pay for college. Quick tips:
Create a college financial plan with your parent(s). Having a clear idea about how you'll finance college is one of the most important steps in the application process. Make sure you know how you will pay for college.
October through December / JUNIOR YEAR
Take the PSAT in October. Quick tips:
If you score highly enough you will qualify for one of three types highly prestigious of National Merit Scholarships:

National Merit Scholarships give students $2500 toward their freshman year of college.
College-sponsored Merit Scholarships from a participating schools range from $500 to $2000. See which schools will likely offer you merit aid based on your grades here.
Corporate-sponsored Merit Scholarships from participating companies range from $500 to $10,000. Qualifications are set by the company.

Consider paying to take the ACT. Colleges accept either and you may prefer one over the other.
Start studying in earnest for the standardized test you've chosen to take. You can find great resources online, you can take SAT/ACT prep classes or you can buy practice books.
Practice, practice, practice! Practice makes perfect.
Get familiar with the Common App. Quick tips:
Set up a Common App account.
You can start entering information in the fall and transfer it on August 1 when the Common App officially opens.
Set up a Gmail Account dedicated to college communications. A dedicated account will ensure no important communications get lost in the in the shuffle.
Fill out the FAFSA. Quick tips:
The FAFSA (used to gauge how much federal financial aid you need) is due on June 30th.
Even if you don't think you'll qualify for federal funds, fill out the FAFSA! There are reasons why you could qualify for federal aid, even if you're rich.
FAFSA is available on October 1 and should be filled out as soon as possible, particularly if you're applying ED or EA to a college, so you can receive the highest amount of aid.
Fill out the CSS Profile. Quick tips:
The CSS (used to gauge how much non-federal financial aid you need) is usually due between Jan 1 and March 31.
The CSS is available on October 1 and should be filled out as soon as possible, particularly if you're applying ED or EA to a college.
Scan all financial paperwork and designate a folder for it on your computer. You may need to resubmit certain financial documents when you go through the appeals process in the spring of your senior year.
January through May / JUNIOR YEAR
Create a college to-do list with all your important tasks. Give your family access to this list so you can lean on each other through the applications process.
Finalize and confirm which teachers will be writing your recommendation letters. Quick tips:
Choose a teacher in one of your core classes who can speak about your performance in the classroom and your character outside the classroom.
Prepare 3 to 5 bullet points for your recommendation writers that highlight:

Your accomplishments in your teacher's classroom.
Your accomplishments in your high school.
Extracurricular activities or clubs you've participated in throughout high school.
Any awards or distinctions you've received.
Any unique circumstances you have.

Ask your teachers to write a recommendation letter now. If you wait, you'll have to get in line behind all the other students who have asked for a letter.
Visit colleges in your area even if you plan to go out of state for school. Visiting local schools will give you a good idea of what you're seeking in a school and what questions you may have.
Start meeting regularly with your guidance counselor. Prepare questions to ask and set up a regular meeting schedule.
Find and apply for scholarships. Quick tips:
Local scholarships are easier to win and can be found through your high school counselor.
Some colleges don't allow scholarship stacking. Make sure the colleges you are applying to allow stacking.
Prep for SAT subject tests and AP exams. Take subject tests and exams directly after you've finished the class so the material is still fresh in your mind.
Sign up to take the SAT/ACT. Be prepared to take the test multiple times for colleges that superscore the SAT and colleges that superscore the ACT.
Start drafting your Common App Essay aka personal statement. Quick tips:
Apply for a summer job. Save at least 2/3 of any money you earn at a summer job for out of pocket expenses in college.
Be aware of your mental health. Quick tips:
Remember that going through the applications process is hard. It's normal to feel panicked.
Seek help if you need it. Find teachers, counselors and caring adults who can give you advice and help throughout the process.
Study and stay on top of college related tasks so you feel less stressed.
June through August / SUMMER BEFORE SENIOR YEAR
Finalize your college shortlist. Quick tips:
Identify each college left on your shortlist with financial fit labels: Painful, Stretch, and Affordable.
Use Net Price Calculators to help determine your out-of-pocket costs. Find links to NPC's here.
You should have at least 30% of your list be Financial Fit colleges.
You should have at least 3-7 colleges you would be excited to attend.
Use Naviance scattergrams to calculate the acceptance rate from your high school. Acceptance rate = number admitted divided by number applied. (Be aware that Naviance data is not foolproof.)
Visit colleges on your list. Quick tips:
Put all application deadlines for schools on your calendar. Make sure you note ED and EA deadlines if desired.
Finish your Common App Essay aka personal statement. If you've been procrastinating, get your essay back on track with these resources.
Complete the Common Application. Quick tips:
Many colleges have admission portals and will give you an account to see updates. Keep these account usernames and passwords in a safe place where you can easily retrieve them.
Determine which colleges require additional essays. Start drafting these essays now.
Make a clean, modern resume of activities and work experience if you have time. Even if a college doesn't have a way to submit your resume through The Common App, many will accept it via email.
Request interviews from your top colleges. Many will connect you with local alumni. Take advantage of platforms like Zoom to easily meet with college representatives online.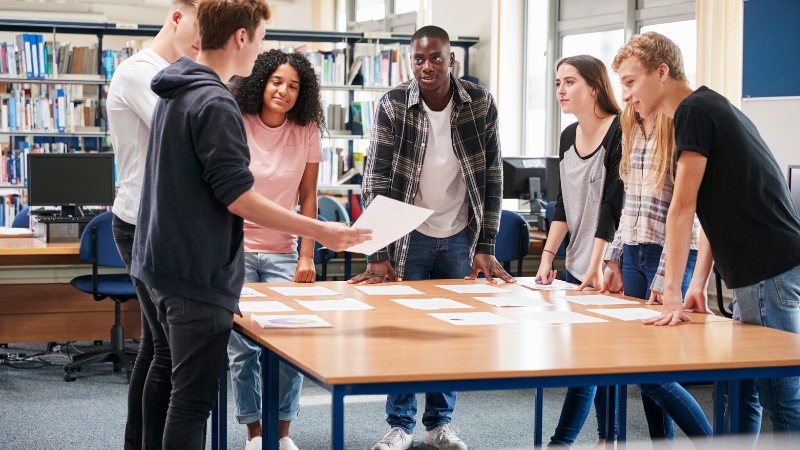 September through October / SENIOR YEAR
If you haven't already, fill out the FAFSA. Quick tips:
The FAFSA deadline is June 30th.
If you haven't already, fill out the CSS Profile. The CSS deadline is typically between January 1 and March 31.
Schedule your SAT or ACT tests. Quick tips:
The SAT is offered 7 times a year.
The ACT is offered 7 times a year in September, October, December, February, April, June, and July.
Scheduling early will give you more opportunity to take tests for a third or fourth time (if necessary) in the spring.
Ask your English teacher to proofread your Common App Essay and supplemental essays. Be prepared to do some light revisions.
Keep the focus on your grades. Don't dial it in! Any drop in your grades can hurt your admission chances.
November through February / SENIOR YEAR
Optional Early Decision (ED) and Early Action (EA) applications are due in November. Quick tips:
Acceptances are higher for both ED and EA applicants.
ED schools require a binding commitment — if you're admitted, you're going. You can apply ED to only 1 school.
EA schools respond with admittance/rejection decisions early. You have until the Regular Decision (RD) deadline to accept or decline your acceptance.
Submit Regular Decision applications. Quick tips:
The most common RD deadlines are January 1 and January 15.
Applying to as many colleges (max 20) as you can will give you leverage after you get accepted as you can use those offers to appeal for more financial aid.
Find all colleges that don't have application fees here.
Find all colleges that don't have essay requirements here.
Send SAT and ACT scores. Quick tips:
Some colleges will allow you to 'self-report' test scores and then submit official scores if admitted.
You can save you a nice chunk of money by not paying for official scores to be sent. MeritMore lists self-reporting' status for over 300 colleges.
Connect with your guidance counselor. Make sure your transcripts and recommendation letters have been sent.
March through May / SENIOR YEAR
Now is the time to compare all your financial aid offers and get ready to appeal. Take advantage of online tools that can help you.
Pay close attention to financial aid offer letters which can be confusing. Colleges often include loans as part of their financial aid package. Quick tips:
Keep in mind that loans have to be paid back with interest.
Determine if scholarships or merit aid grants are renewable each year and what requirements are attached to renewing them.
If you were awarded work-study, make sure the college has enough work-study job opportunities available. (Sometimes there aren't enough positions on campus for everyone who is eligible.)
Make apple-to-apple comparisons of all your aid offers. Quick tips:
First calculate your net cost (out-of- pocket cost) by finding the cost of attendance on your award letter and subtracting your gift aid from it.
The best strategy for increasing a financial aid package is to show a college that a comparable school offered more money.
Always appeal for more financial aid. Often colleges can miss important details that affect their financial aid offers to prospective students. Quick tips:
June through August / Senior Year
Keep track of all the information your college will send. This includes:
Celebrate and relax! Enjoy your summer before college.