Some families breathed a sigh of relief when colleges went test optional for incoming 2021/22 applicants. On the flip side, test-optional admissions policies have put a laser-like focus on the personal essay and the activities section of the Common App — a section that matters more now than ever.
"A poorly crafted activities list is one of the most common issues we encounter when working with students, even those with Ivy-caliber credentials and otherwise flawless applications," said Andrew Belasco, CEO/Counselor at CollegeTransitions.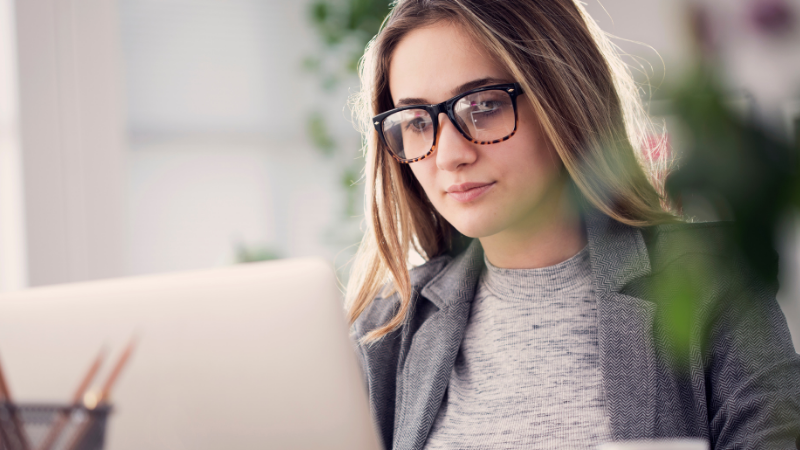 Admissions experts agree that a carefully considered and planned activities section can give a college admissions officer a compelling insight into who a student is when they're not in the classroom. "The Common Application has room to briefly include a long list of activities, but remember quality always trumps quantity," says Lynn O'Shaughnessy from The College Solution.
The Activities Section Matters Even More Now

There are three small writing sections to each of the ten activities that an applicant has to complete. Students often fail to take full advantage of the opportunity to shine in these micro-essays. Test-optional colleges are putting more emphasis on a student's activities section and hastily written and unedited essays bode ill for applicants, regardless of how good the rest of their application may be.
Admissions expert Torrey Kim from College Confidential reached out to experts for their opinion on how the activities section will be evaluated this admissions season. The conclusion: It's a myth that Admission officers don't expect to see extracurriculars during the pandemic. In fact, they will be looking to see if you were resourceful or if you supported your community in any way.
The Activities Section is Not Applicant Friendly

The activities section is frustrating to fill out. There are nine fields to complete for each activity. And three of them have specific purposes and character counts: Position/Leadership description, Organization Name, and Activity Description. Applicants have to switch back and forth from a word processor to the Common App as they craft these sections. Selecting a section and running a character count and spell check from a word processor is tedious and can result in errors.
Simplify The Activities Section with This Tool

Now there's an excellent character counter and browser spell-check tool — Common App Activity Character Counter and Spell-Check — on MeritMore that makes filling out this section easy and hassle-free, freeing up students' time to pay closer attention to what they're actually submitting. After a student is done editing on the tool, they copy and paste directly to the Common App. It couldn't be more simple.
Sebastian Delmont, parent of senior, said, "My daughter was spending a lot of time getting her character count just right. This was very helpful."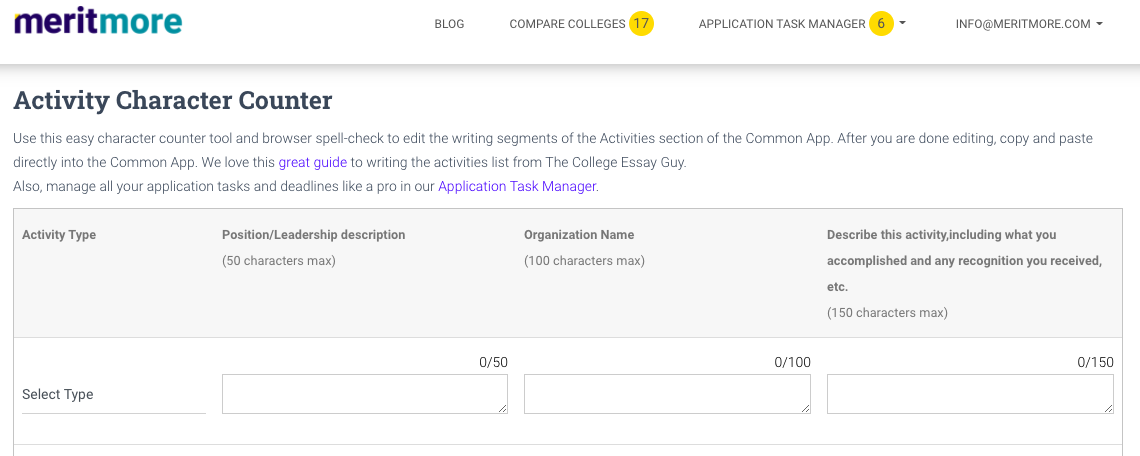 Level Up Your Activities Section–Tips from The Experts
These experts offer valuable and actionable recommendations:
College Essay Guy offers excellent tips as well as examples of stellar activities sections other students have written (Who doesn't love an example?!). One of the best features in their guide is the exhaustive 'College Essay Guy's epic list of activities list verbs' that will improve your activity descriptions in orders of magnitude.
College Transitions details these 5 actionable rules for students to strategize and craft a stellar activities list:
Ask why you are including an activity
Put the most important activities at the top
Use allotted space wisely
Use space strategically–avoid redundancy with fields
Don't ignore the rules of writing
Elyse Krantz a former admissions officer, put together a useful list of activities dos and don'ts including:
DO choose a different word at the beginning of each description line and avoid vague words that don't reveal any particular skill.
DO add activities that were impacted by COVID-19. Mention the pre-pandemic competitions, summer programs, and internships you would have participated in. 
DON'T exaggerate your time commitments. Be truthful, and don't embroider the facts.
DON'T feel bad if you have fewer than 10 activities to list on the Common Application. Admissions officers favor depth over breadth.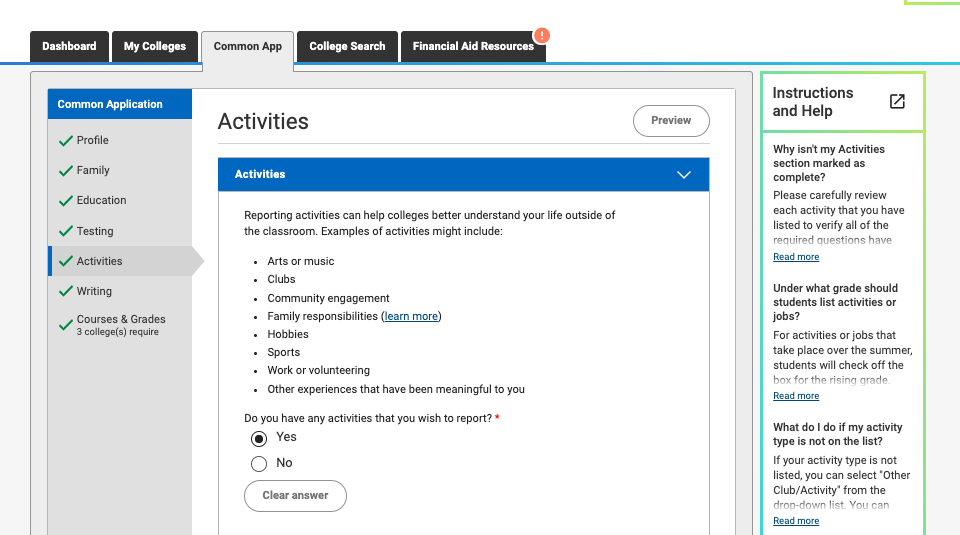 ---