Strong B Students are Good Candidates for Merit Aid.
If you think merit aid scholarships are only awarded to valedictorians or National Merit Scholars, think again. Over $8 billion in merit aid is given out by colleges all over the country to students who are in the top 25% of their most recently admitted freshman class. Every school has a different top quartile, so if you're an above average student you have a good shot at getting a merit aid scholarship.
| | | | | |
| --- | --- | --- | --- | --- |
| College | Cost of Attendance | % merit Aid awarded | Avg merit award | Acceptance rate |
| Wheaton College|MA | $51,130 | 94% | $25,373 | 83% |
| Saint Mary's University Of Minnesota | $49,320 | 100% | $24, 397 | 92% |
| Ohio Wesleyan University | $64,010 | 100% | $22,909 | 69% |
| Pace University New York | $70,250 | 90% | $22,832 | 76% |
| Lenoir Rhyne University | $53,920 | 98% | $21,689 | 40% |
| Lynchburg College | $55,390 | 94% | $20,213 | 97% |
| Stonehill College | $63,540 | 95% | $19,675 | 70% |
| Yeshiva University | $65,325 | 62% | $19,475 | 60% |
| Hobart William Smith Colleges | $74,486 | 80% | N/A | |
| Mount Saint Mary's University | $63,180 | 100% | $18,850 | 84% |
| Saint Martin's University | $54,560 | 90% | $18,544 | 96% |
Strong merit aid colleges for B students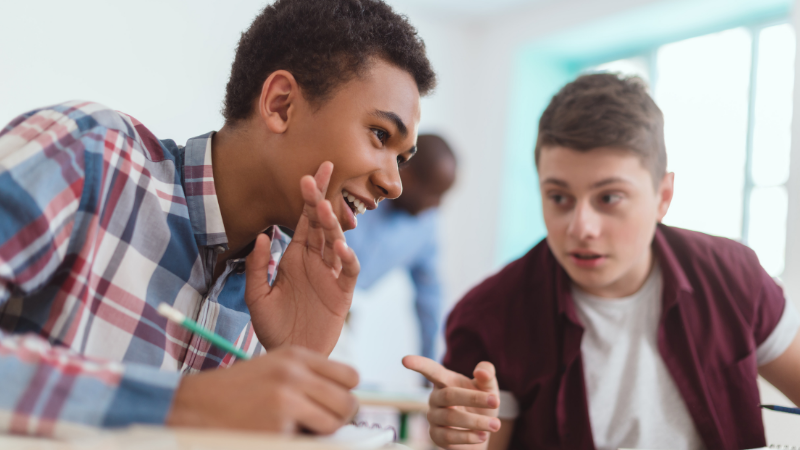 Who Typically Gets Merit Aid?
Merit aid is usually awarded for academic achievement, but it's also given to students who have notable achievements in music, arts or athletics. It's the largest pool of renewable, non-loan money available to students who don't qualify for need-based financial aid. If you do qualify for need-based aid, you can also be awarded a merit aid scholarship. No matter what your family's income level is, merit aid is the best way to reduce your tuition costs. And it's not just for super smart kids, strong B students can get it too.
How do I Find Strong Merit Aid Schools?
To see if you qualify for merit aid, you have to find out if you're in the top quartile of a college's most recently admitted freshman class. To find out if your academic profile puts you in the top 25%, go to a college's website and locate their common data set. Once found, you can apply top quartile data for your standardized test scores, but not for your GPA. This method requires time and patience. Alternatively, you can plug in your GPA or GPA and standardized test scores (if available) into a merit aid search engine called MeritMore which searches across schools to find your strongest merit aid matches as well as good schools for you to consider. You can then compare merit aid offer data and apply to the colleges that will likely offer you the biggest awards. A search on MeritMore takes about 30 seconds.
Here are some important things to think about as a strong B student when you search for merit aid:
Consider Searching for Schools in Every State
By choosing 'Select All' on the MeritMore site and searching in every region for merit aid matches, you'll have the largest selection of schools to choose from. It may make sense for you to attend college in another state, if the likely amount of aid you'll receive will give you a deep enough tuition discount to make it affordable. You may also discover schools that may not have been on your radar, but meet all your criteria and are great financial fits. It's important to keep your options open, especially if you don't qualify for need-based aid, can't afford sticker price and you're relying on merit aid to make college more affordable.
Consider Private Colleges
Small liberal arts schools tend to be private colleges that rely on donations from wealthy alumni. These schools usually have deep merit aid pockets and you may find that your likely merit aid award is large. If you're thinking about a business degree, studying economics at a liberal arts school can be a good alternative. Use the links on MeritMore to visit the websites of your merit match schools to see what areas of study appeal to you and/or fit within your intended degree program.
Capitalize on Your Strengths
If you've been recognized for talent in music, arts or athletics your chances for being awarded merit aid will improve greatly, especially if you're a strong B student. Colleges know that excelling in extracurricular activities is time consuming and often takes time away from the classroom. Make the effort to put together a resume that indicates any awards and/or recognition you've received. While resumes are not part of the Common Ap, schools will usually allow you to submit them under separate cover.
A Merit Aid Strategy for Affordability Can Really Pay Off
Finding Merit Aid for B Students academic profile is worth your time. You'll be surprised at how many schools are likely to give you merit aid and just how much they may be willing to give you. Any merit aid grants that you do receive don't need to be repaid and, in most cases, they are renewable for each year if you maintain a certain GPA. Generally, there is no separate application process required for merit aid consideration and colleges share their award amounts in your acceptance letters.