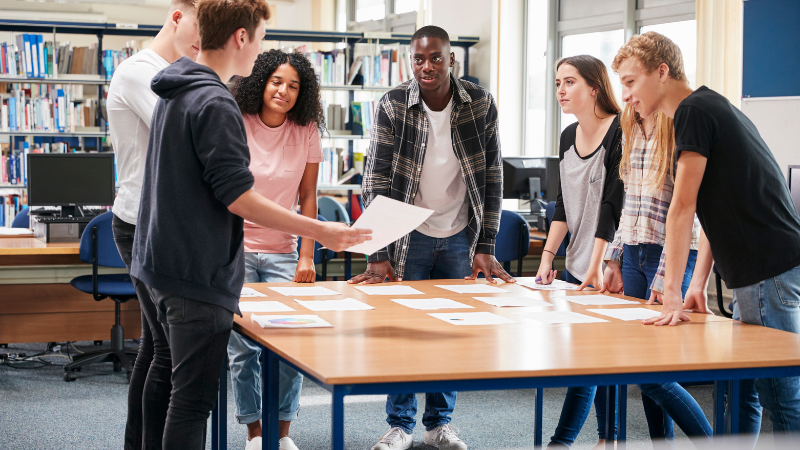 The more you know about the colleges on your big list, the easier it is to narrow down your choices. Step four in the SMART college list building process is research the colleges on your list.
This is SMART, a 5 part step-by-step process for Building Your College List:

1. Start Big! Your initial list should be expansive.
2. Measure your level of interest in the schools on your list.
3. Assess your acceptance likelihood and affordability for each school.
4. Research the remaining colleges on your list.
5. Trim your college list by the beginning of senior year.

You can create and track your college list with our free downloadable spreadsheet.

Academic Options
You're going to college to get an education, so focus your research on academics first. These areas are worth investigating:
Majors and degree programs
Degree programs specifically in your areas of interest
Honors programs
Course offerings
Options for self-designing your curriculum
Internship and research opportunities
AP, IB and CLEP exam credit policies
Study abroad opportunities
Freshman retention and graduation rates
Quick tip: You can find information on honors programs by searching a college here.
Post-Graduation Employment Data
College affordability is a big issue. Make sure your tuition money is being well-spent by investigating a school's post-graduation job data. Research:
4 year graduation rates
Median debt for graduates
Median earnings for alumni with less than 5 years of experience
Median earnings for alumni working after 10 years
Quick tip: You can easily find a college's post-graduation data and affordability data when you search a school at MeritMore.
Size and Location
Small and large colleges offer different opportunities for students. Measure your level of interest in attending a big or small school by taking a look at:
Class instructors (professors or graduate students)
Class structures and sizes
Teacher to student ratios
School resources
Local internship and apprenticeship opportunities
Weather conditions
Quick tip: Size and location can play a big part in future employment opportunities. Students on the East Coast may get opportunities to interact with Wall Street finance professionals. Students on the West Coast may get similar opportunities with Silicon Valley tech professionals.
Housing and Campus Life
Housing options and campus life vary greatly between schools. Research:
Dorm size
Dorm allocation (lottery, seniority or something else)
Handicap accessibility
Meal plans
Greek life
Clubs and organizations
Cultural and geographic diversity
Safety policy
Drug policy
Quick tip: You can find information on safety protocols by searching 'campus safety' on a college's website. See crime stats on any college campus here.
More Information
You can do some great research on a college's social media accounts. Candid opinions about different schools from current students can be found on Reddit if you search by a particular college name. The more you know the easier it will be to trim your college list.
Quick tip: Organize your college list with a college list spreadsheet so you can keep track of all details.