Merit aid is the best way for families of all income levels to make college more affordable. College's give away more than $8 Billion in merit aid scholarships, making it the largest non-loan on non-need only pool of money. Additionally, merit aid grants are typically renewable, meaning a student can receive them for all 4 years.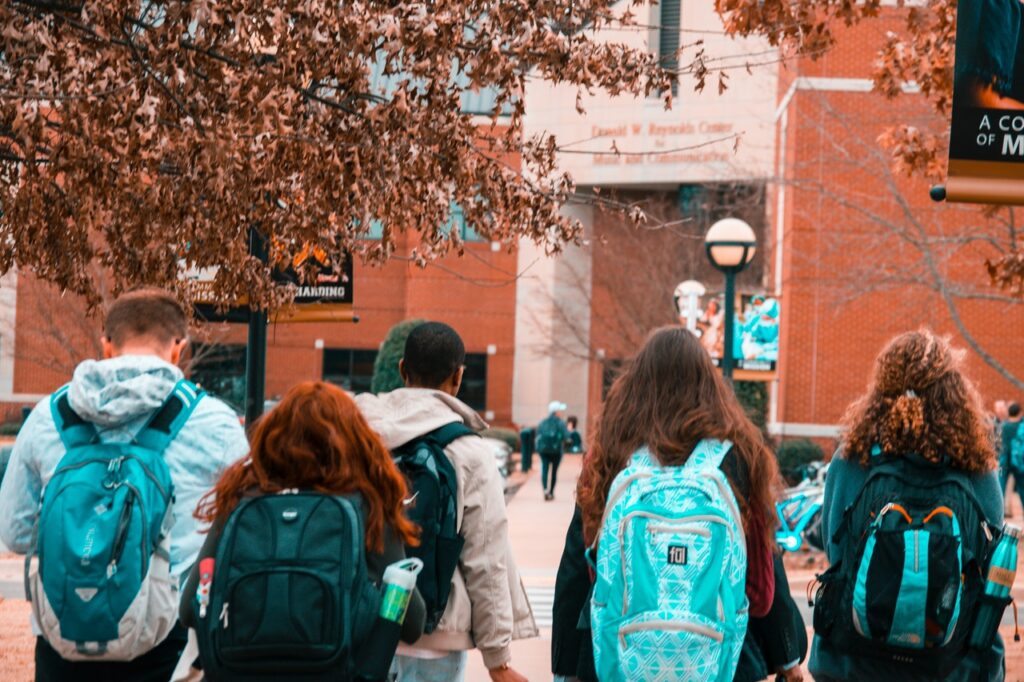 Be a Competitive Candidate
When it comes to merit aid, colleges make their decisions based entirely on a student's academic profile. Due to the high volume of applications, colleges are simply unable to evaluate students holistically. Keeping this in mind, it's important to target schools where your GPA and SAT/ACT scores fall in the top 25% so you are in the best possible position to receive merit aid. Enter your SAT/ACT and GPA scores on MeritMore and, we'll do the hard work for you by matching your profile with schools that are "financially fit" for you.
To Qualify for Merit Aid, Fill out the FAFSA
Many students decide to opt-out of filling out the FAFSA because they believe their parents earn too much to qualify them for any financial aid. This is a big mistake! You can still qualify for federal loans even if you don't qualify for need-based financial aid. When it comes to merit aid or any additional aid a college offers, most won't consider you if you have not filed the FAFSA. Filling out FAFSA is the first step to securing aid and grants for students, but filing it out early is equally important. It's best to file as soon as the application opens on October 1st. The US Department of Education says that filling out the FAFSA early can help secure you more money since many colleges award aid on a first come first serve basis.
Search Out Merit Aid Scholarships
Each college you apply to will have a different incoming freshman academic profile so you don't need to be a straight-A student or have a perfect SAT/ACT score to get merit aid. Merit aid is typically awarded to students in the top quartile of a college's incoming freshman class, but to see if you are in the top quartile requires time and patience. Rather than finding and combing through the common data of each college, you are interested in, use MeritMore to find all the colleges that would most likely offer you merit aid. Once you have your list of strong-merit aid colleges, you can compare offer data and apply to the colleges that will likely offer you the most merit aid. MeritMore makes it easy to find colleges that are likely to give you merit aid. Anyone can search for aid in 30 seconds.
Identify Renewal Terms For Your Merit Scholarship
Most merit aid awards are renewable, however, there may be stipulations that you should be aware of. For example, your school may require you to maintain a certain GPA in order to qualify for merit aid again the next year. Fully understand the renewal terms of your merit aid award so that you can fulfill the renewal requirement
Negotiate Your Financial Aid Package
Your merit aid award amount can be negotiable. There are colleges that make it clear that their aid decision is final, but if that's not the case, it doesn't hurt to negotiate. If the school considers you an asset and wants to convince you to enroll, they may be willing to work with you on your aid offer. If there have been any positive changes, such as improved grades or test scores, since you applied to the school, bring this new information forward to help you renegotiate your merit aid award. Colleges typically match the amount of their merit aid offer with offers from a similarly ranked school has given you, so it's crucial that you indicate all the merit aid offers you have received during the appeal process.