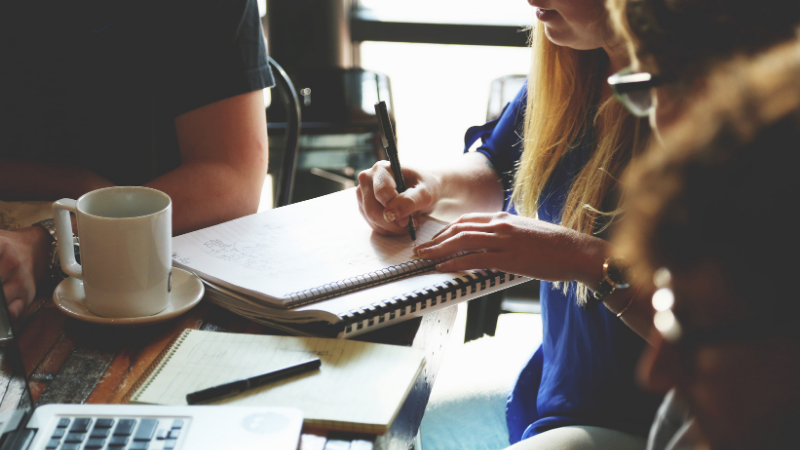 You've done the work to measure your level of interest in all the schools on your big college list. Now it's time to determine if you can get admitted to a school and if you can afford it. Step three in the SMART college list building process is assess acceptance likelihood and affordability.
This is SMART, a 5 part step-by-step process for Building Your College List:

1. Start Big! Your initial list should be expansive.
2. Measure your level of interest in the schools on your list.
3. Assess your acceptance likelihood and affordability for each school.
4. Research the remaining colleges on your list.
5. Trim your college list by the beginning of senior year.

You can create and track your college list with our free downloadable spreadsheet.

---
Reach, Target, or Safety?
To assess your acceptance likelihood:
1. Find admissions data at MeritMore. See if your academic stats are the same or better than students who have been accepted.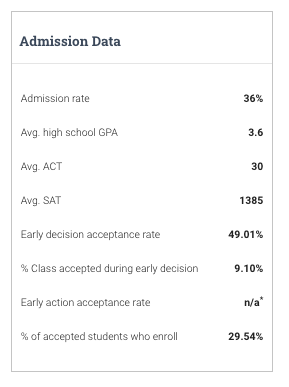 2. Type 'Enrollment Profile' into the search bar on a college's website to see the profile of their most recently admitted freshman class to see statistics including:
Undergraduate student enrollment numbers:
The middle 50% weighted and unweighted GPA of admitted students.
Standardized test ranges for the middle 50% of admitted students.
3. Use Naviance scattergrams to compare your stats against previous students from your high school who applied to the same college. About 40% of high schools use Naviance, if yours does scattergrams will show you:
GPA and test score data points for each previous applicant.
Enrollment decisions: admitted, waitlisted or denied.
The average GPA and average SAT/ACT for all students accepted to that school.
Pro tip: See a visual breakdown of both your acceptance likelihood and affordability balance with MeritMore's free college list spreadsheet.
Affordable, Stretch, or Painful?
To assess affordability:
1. Use a college's Net Price Calculator (NPC) to determine your out-of-pocket costs for that school. The federal government subtracts your EFC from the college's cost to determine if you qualify for need-based aid (Pell Grants and Stafford Loans). But beware, a recent report found significant issues with some NPC's that make them a bad indicator of a family's EFC. You can easily find a link to a college's NPC when you search for a college here.
2. Run a merit aid search to see if your academic stats make you a strong contender for merit aid from your schools of interest. You can also see a list of all your strongest merit aid match schools and discover some hidden gems that may not be on your list here.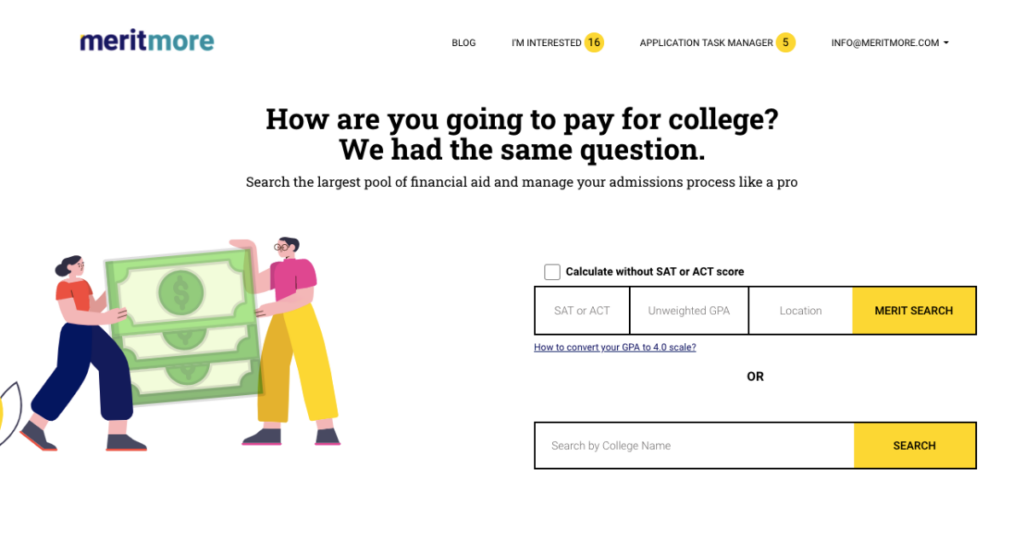 3. Look at actual offer data from the schools on your list. Seeing what a college has offered other students with similar academic stats and EFC will give you a good indication of what your financial aid package may look like. You can access verified offer data from TuitionFit. You can also find a college's merit aid and need-based aid statistics at MeritMore.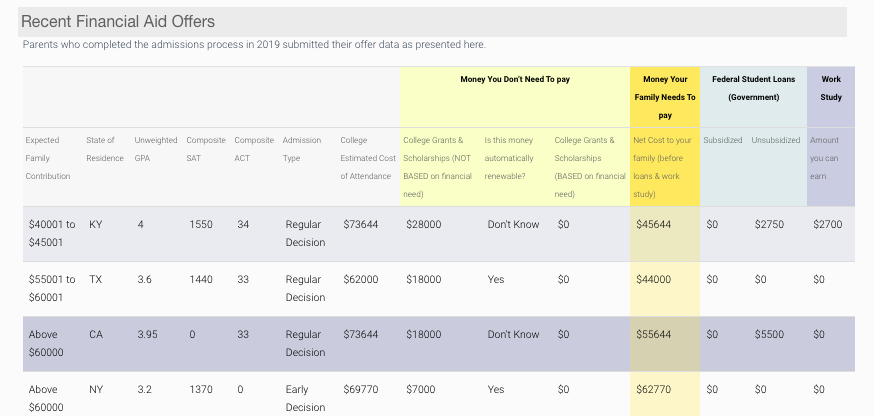 Have You Had the 'College Money Talk' Yet?
Once you've determined your acceptance likelihood and affordability, it's important figure out how you'll pay for college. Have a conversation with your student about how your family will pay for college. A frank discussion about finances will alleviate stress and help you make informed decisions about further researching colleges and better financial fit decisions about which colleges to trim from your list.